Connected Devices 2014
Introduction & Scope
In the landscape of consumer technology change is a given, but some key features are emerging:
• the inexorable rise of the smartphone and the tablet computer;
• the (once dominant) desktop PC continues to be displaced by the ubiquitous laptop and the emerging tablet;
• the lasting appeal of the living room TV set as the key delivery channel for (increasingly on-demand) digital, cable/satellite and online entertainment.
The advent of 4G mobile network connectivity and the continuing expansion of superfast broadband are likely to open up new possibilities for richer content and more capacity-intensive forms of usage across a wide range of internet platforms, primarily entertainment-related, but also embracing such diverse areas as energy usage management and health/activity monitoring.
The following report is the latest snapshot of this changing landscape from YouGov SixthSense, offering a detailed analysis of how consumers are interacting with technology devices and online content services, and looking at behaviour and preferences through all stages of the customer journey from pre-purchase research, to buying, delivery and after-sales service. The report addresses the kinds of technology people are using, and how they are using it, with an in-depth focus on the issues, opportunities and challenges surrounding device connectivity.
Methodology
For this report, survey was commissioned among YouGov's online panel, drawing on a nationally representative sample of 2,154 UK adults aged 16+. The survey was conducted in over the period
24 January-4 February 2014.
61 questions were asked in total, covering the following topics:
• Technology devices and services consumers own or have access to at home
• Manufacturers/providers of said devices and services, including smartphones, laptops, tablets, games consoles, digital TVs and internet-enabled TVs
• Consumer satisfaction levels with above manufacturers/suppliers
• Ownership and interest in buying technology accessories
• Type and speed of internet connection at home
• Internet service provider used at home
• Satisfaction levels with internet service providers
• Information sources used when buying technology devices and services
• Source of purchase of technology devices
• Experience of, and attitudes towards, buying technology devices and services, online versus offline
• How much consumers are willing to pay for technology products
• Important factors in buying technology products
• Consumer confidence in buying technology products
• After-sales behaviour of consumers: contacting suppliers/retailers
• After-sales behaviour of consumers: product/brand recommendation
• Satisfaction levels with each stage of the 'customer journey' when buying technology
• Fundamental consumer attitudes towards new technology
• Online usage patterns by type of device
• Experience of connecting devices and sharing content across devices
• Type of devices being connected together
• How devices are connected together and whether an app is used
• Experiences of streaming TV programmes, films and music
• Device multi-tasking experience
• Devices that have most appeal for in-home connectivity in the future
• Willingness to pay for technology devices that can be connected together
• Benefits and barriers of connecting devices together
• Types of device connectivity/content sharing people would like to know more about
• Consumer preferences for in-store 'connectivity' demonstrations.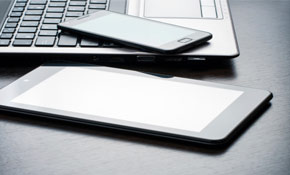 PRICE
£3850
US$6500
€4900