Social Media Journey 2013
Introduction and Scope
This latest report by YouGov SixthSense on the subject of Social Media focuses on the relationship and engagement users have with brands and companies through social media sites and/or services. In particular it looks at the impact of marketing and advertising strategies on attitudes towards use of the sites, along with an examination of users' concerns about privacy and disclosures to third parties.
The report features a detailed look at how users engage with brands and companies through social media, including the types of activities they undertake on social media sites, what promotes users to like/follow a brand/company page, what they are likely to comment on, what types of opinions they like to express and the commercial impact of reading something on social media sites.
In addition, there is further exploration into how social media is used by those engaged with Facebook, Twitter and LinkedIn.
Report coverage
For this report, YouGov SixthSense commissioned a survey among YouGov's online panel, drawing on a nationally representative sample of 1,995 UK adults aged 16+ in March 2013.
As a result of the survey being conducted online, incidence of social network usage is not representative of the population as a whole, but rather of internet users.
Questions were asked on the following topics:
Frequency of accessing the internet for work and leisure purposes
Activities performed on the internet
Incidence of active users on social media sites
Incidence of quitting social media sites and reasons for quitting
Frequency of accessing social media sites
Attitudes towards use of social media sites
Attitudes towards brands/companies on social media sites
Types of brands/companies looked at
Attitudes towards impact of brands/companies on social media sites
Reasons for liking/following brands/companies
Factors that would encourage users to like/follow a brand/company
Reasons for commenting on brands'/companies' pages
Issues users like to express/discuss in relation to brands/companies
Number of friends/contacts on specific social media sites
Trust in recommendations/information
Impact of reading something on social media sites
User interactions with Facebook
User interactions with Twitter
User interactions with LinkedIn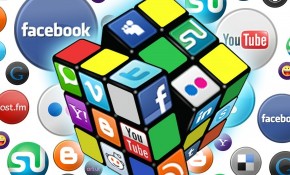 PRICE
£3850
US$6500
€4900