The Future of Digital Consumption 2014
Introduction & Scope
With increasing usage of devices and services to access digital content, people are no longer just listening and watching but consuming music, films and TV programmes. Access anytime, anywhere is the norm and the ongoing rollout of superfast 4G network is set to deliver the same high-quality user experience across all platforms leading to greater access over mobile devices. Building on the desire for seamless accessibility on demand, in-car music streaming promises to be the next big thing.
To help consumers make sense of the mass of digital content available, a number of music services curate playlists based on moods, activity and genre to suit their lifestyle. Social interaction and sharing is integral to how the younger generation consume digital content aided by social media, highlighting lucrative channels for the creative industries to target this core market.
The general consensus is that digital content should be free or at least cheaper than the physical equivalent. File sharing continues to be common amongst younger adults and children. Cost, availability of content and convenience are all key motivators. However, there is evidence of growing usage of legal alternatives to file sharing. Younger adults show less concern and understanding about piracy and digital rights but are keen to see punitive action taken against providers and search engines.
Opportunities exist for the creative industries to address these issues and to further monetise usage. Multimedia content that adds value, is new and exclusive, engaging, downloadable and that encourages user-generated content will prove beneficial.
This report examines consumer attitudes towards and usage trends surrounding digital consumption and highlights changes in behaviour from youth to adulthood. It also compares the results of the previous YouGov SixthSense report on the subject (published in 2013) to highlight emerging trends in behaviour and attitudes.
Methodology
For this report, YouGov SixthSense commissioned a survey among YouGov's online panel, drawing on a sample of 1,907 UK adults aged 16+ and 614 children aged 8-15. Over 40 questions were asked in total, covering (but not limited to) the following topics:
Profiling the devices and services used by consumers
Reasons for using file-sharing websites
Changes in usage of file-sharing websites
Attitudes towards paying for digital content
How consumers' downloading/streaming activity has changed over time
Consumer attitudes towards piracy
Identifying the occasions when physical content is chosen over digital content
Attitudes towards digital and physical content
Identifying key influencers on children's choice of music, film and TV
How children share and pay for content
Amount of pocket money children receive and what they spend it on.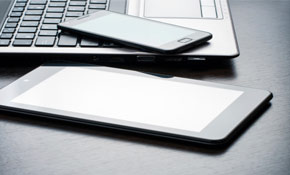 PRICE
£3850
US$6500
€4900