Personal injury 2013
Introduction and Scope
Personal injury and accident legal work primarily covers claims for injuries and accidents sustained at work, in public places, and on someone else's property. There may also be claims associated with diseases and ill health.
The sector is in the middle of a major shake-up largely as a result of the Legal Aid Sentencing and Punishment of Offenders Act (LASPO) which received Royal Assent in May 2012. Part 1 of the Act paves the way for cuts to the scope of and eligibility for legal aid; part 2 reforms conditional fee agreements. Both came into force in April 2013, changing conditional fee agreements (often referred to as "no win, no fee" arrangements) and also banning referral fees. Part 3 of the Act deals with sentencing reforms.
Other current factors of note in the personal injury and accident market include the fact that law firms (generally) are facing increased compliance demands and pressure from clients to reduce fees. Another element in the transformation of the legal services market has been the arrival of Alternative Business Structures (ABS), with the first licensed by the Solicitors Regulation Authority (SRA) in March 2012. The Council for Licensed Conveyancers (CLC) is also able to license ABS and began doing so at the end of 2011. ABS enables outside investors to take a share in a legal service business for the first time, and enables non-lawyers to become owners of legal services businesses. A number of the larger personal injury law firms have already converted, along with some smaller ones, while the ABS model is also enabling insurance companies and claims management companies to become involved in law firms. Many of the larger firms who are adopting the ABS model are looking to grow their share of the personal injury and accident market. This has clear consequences for the smaller law firms and claims management companies.
The industry itself is of course aware of the above changes and the likely repercussions but this report also explores whether the general public and those making a claim are aware of the changes due to LASPO and whether these changes will affect their desire or otherwise to make a claim.
In addition, it examines experience of claims, consumer attitudes, advisors used and why, and estimates the size of the market.
Report coverage
For this report, YouGov SixthSense commissioned a survey among its online panel, drawing on a nationally representative sample of 2,032 UK adults aged 18+. This sample was then supplemented by a booster sample of 1,906 adults to generate more depth on personal injury claims. In this report, most results are based on the boosted sample (3,938), with questions concerning the selection of advisors, use of advisors, advisor marketing, ownership of legal expense insurance and LASPO restricted to the core sample (2,032).
Over 30 questions were asked in total, covering the following broad topics:
The accident and injury experience – number and type of accidents
Attitudes to personal injury and accident claims
Details of claimants
Why some individuals did not make a claim
Claims outcomes and settlements
Value of claims
Advisers used and satisfaction levels
Factors in choosing an adviser
Likelihood of using non-traditional advisors
Awareness and understanding of LASPO
Brand awareness and use
Protection against claims
Claims against individuals
Where applicable and relevant, the results from the 2013 survey are compared with those from the YouGov SixthSense report Personal Injury from 2012.
Please note that legal jurisdictions in England and Wales are different than in Scotland and Northern Ireland but the YouGov survey was UK-wide and market size and trends data in the report is given for the UK as a whole.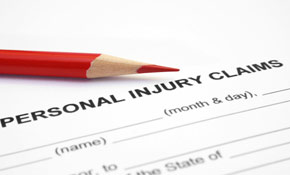 PRICE
£3850
US$6500
€4900