Beauty 2010
Introduction and scope
This report will be an in-depth look at the beauty market in the UK. It will examine usage patterns, attitudes and shopping habits among consumers across the UK. Specifically, it will look at the following areas:
Facial skincare
Bodycare
Toiletries
Fragrance – men's & women's
Make-up
For this report, a nationally representative sample of 2,115 UK adults aged 16+ from YouGov's online panel were asked a total of 36 questions about various beauty subjects. Market size information covers the years 2009, 2010 and 2011.
Definitions
The UK beauty market covers cosmetics and toiletries used by men and women on the face, body and hair. This YouGov SixthSense report provides a topline analysis of key sectors including:
Facial skincare
Cleansers: creams, lotions, gels, scrubs, wipes, exfoliators, microdermabrasian kits
Toners and fresheners: used after cleansing to complete cleansing of the face
Moisturisers: including anti-ageing treatments, serums, eye and neck treatments.
Bodycare
Creams, lotions, butters, balms, gels
Fake tan and gradual tanners.
Handcare
Creams and lotions.
Toiletries
Deodorants and anti-perspirant sprays, roll-ons, solid sticks, creams, crystals, wipes
Body sprays for men and women.
Shaving products
Wet razors and replacement blades
Gels, creams, oils, solid sticks, shaving soap.
Fragrance
Men's aftershave, eau de toilette, eau de cologne, eau de parfum
Women's eau de toilette, eau de cologne, eau de parfum, parfum.
Make-up
Face make-up: foundation, concealer, blusher, loose/pressed powder
Eye make-up: mascara, eye shadow, eye liner, eyebrow pencils
Lip make-up: lipstick, lip gloss, lip pencils
Nail make-up: nail colour, top coat, base coat, hardeners/strengtheners, quick-dry products.
Methodology
Market size information (sourced YouGov SixthSense estimates) based on a combination of primary and secondary research. Primary research takes the form of indepth interviews with key players in the beauty market. By speaking to a wide variety of manufacturers and retailers, YouGov SixthSense has arrived at an independent assessment of market value and trends.
Brand data are tracked via YouGov's BrandIndex, which tracks daily perception of 850 consumer brands across 34 sectors, measuring: general impression, 'buzz', quality, value, corporate reputation, customer satisfaction and whether main shoppers would recommend the brand to a friend.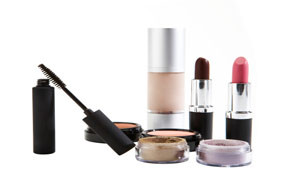 PRICE
£1750
US$2800
€2100