Music Consumption 2012
Introduction and scope
This report explores how people currently 'consume' music, including: what media they use to listen to it; the devices they typically use to listen to it; when they are more likely to listen to it; and their attitudes towards sound quality. It also reveals preferences for ownership or access, the reasons for preferences of one or the other, and how those preferences are realised amongst consumers. Additionally, given the current rise in the popularity of 'apps' amongst digital consumers, this report explores usage of music apps.
The report then focuses on discovery of new music; who the most likely are consciously to seek out new music; how they typically prefer to discover it; and what their next steps are on discovery of new music they enjoy. Relatedly, the number of Facebook fans is often used as a factor in managers' and companies' decision-making processes on whether to take on or sign a band or artist. With this in mind, the report establishes what it means to be a Facebook fan, and who they most typically are.
The report then looks at patterns of behaviour concerning downloading, streaming and the purchasing of physical music over the year leading up to the survey. In addition, it provides details of how consumers expect their behaviour to be in the future. These aspects are explored in order to track trends by establishing a comparative benchmark for future follow-up surveys.
Given that digital piracy of music has been such a live issue, the attitudes of so-called 'music pirates' are examined in order to help companies address it suitably.
Furthermore, the report looks at what consumers consider as being important to them in terms of purchasing decisions for music hardware and accessories, and also in terms of their desired benefits from and interest in being a paid member of a fan club or group. The focus on consumers' relationships to other commodities in the world of the music industry is further extended to include an exploration of their consumption patterns and attitudes towards merchandising.
Radio being the most commonly listened to music source, the report ends with an identification of listeners' favourite types of radio shows, and looks at the preferences and awareness levels of radio listeners related to current changes and transformations in radio broadcasting.
Methodology
For this report, YouGov SixthSense commissioned a survey among YouGov's online panel, drawing on a nationally representative sample of 2,147 UK adults aged 16+. Over 60 questions were asked in total, covering the following topics:
How people listen to music
Preference of ownership versus access
Use of music apps
Discovery of and exposure to new music
Steps after discovery
Behaviour in acquiring music
Attitudes of music pirates towards music piracy
Considerations when buying music hardware and accessories
Membership of fan clubs and groups
Music merchandising
Listeners' attitudes towards radio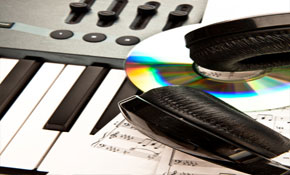 PRICE
£2500
US$3800
€3000