Banking Customer Journey 2012
Introduction and scope
Banks and financial institutions have come in for a great deal of criticism in recent years and not just because of the credit crunch. Concerns over the level of service provided and the fairness of customer treatment have been two key themes of recent media coverage of banks in particular. Many financial commentators have encouraged customers to vote with their feet and leave institutions who standards of service and product offering do not meet their expectations. At the same time, technological developments such as online banking are extending and lengthening the communications chains between financial company and customer, with some arguing it is weakening the emotional bonds between financial provider and the financial buyer. In this environment, it is pertinent to consider how consumer interaction with financial institutions and banks in particular is changing.
This report aims to look at five inter-related issues surrounding customer involvement with their banks. These five issues can be summarised as "The Customer Journey", in other words the when, where and what of consumer decisions on whether to buy a financial product or to do business with a particular institution and the related issues of trust, loyalty and satisfaction. The Customers Journey consists of four stages, which will form the structure of the bulk of our report:
Suspects and Prospects – the pre-sale stage when consumer become potential customers
Becoming a Customer – when the customer makes a purchase
Post Sales Customer – when an existing customer makes use of the banking system and makes more purchases
Loyal Customer – an assessment if customers become resistant to switching suppliers
Report coverage
For this report, YouGov SixthSense commissioned a survey among its online panel, drawing on a nationally representative sample of 2,255 UK adults aged 16+ in November 2010. Over 20 questions were asked in total, covering the following topics:
What sources of information do consumers use when choosing a banking provider?
How consumers contact their main banking provider?
How consumers buy new financial products and what prompts a buy?
What points of contact do consumers use with their banking provider once they have become customers?
What are the pinch points in the customer bank relationship?
How well do banks understand their customers' needs?
How do consumers evaluate the value they get from their banks?
How receptive are consumer to actual and potential new entrants into the banking industry?
How loyal are consumers to their banks?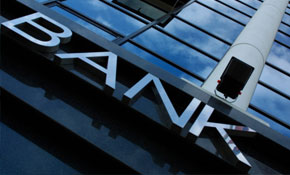 PRICE
£2500
US$3800
€3000