Automobiles - The Customer Journey 2012
This report will look at five inter-related issues surrounding customer involvement with the car buying process. These five issues can be summarised as 'The Customer Journey': in other words, the when, where and what of consumer decisions on whether to buy a car or to do business with a particular dealer and the related issues of trust, loyalty and satisfaction. The customer's journey consists of five stages, which will form the structure of the bulk of this report:
Awareness (the pre-sale stage when a consumer becomes aware of a car brand and model). Awareness can be based on a communications message, word of mouth or independent discovery.
Purchase intent triggers. The point at which the consumer starts thinking about a purchase, which could be triggered by an event, a change in circumstances, a pay rise, a need, or even an advertising message.
Research and familiarity (the consumer has decided to buy a car but has not finalised the specification or model they want). They start reading reviews, learning the features, making comparisons, asking for opinions, and using the Internet to research their options in detail.
Becoming a customer (the customer decides between the most likely purchases, takes test drives, goes to model demonstrations, asks the opinion of people who have already purchased). This then leads to the final decision on what brand and model to buy and whether the consumer can afford the car. The customer then makes a purchase and possibly a finance application.
Post-sales customer (how do consumers use dealers after a sale has been made and are they willing to buy from the same manufacturer/dealer again?).
This report considers the journey from the purchase intent trigger phase to the post-sales phase.
YouGov SixthSense commissioned a survey among YouGov's online panel, drawing on a nationally representative sample of 3,019 UK adults aged 17+. Over 24 questions were asked in total, covering the following topics:
Current levels of car ownership and the type of car currently owned
Who decided the make and model of car to buy, and where was it purchased
Opinion of staff in car showrooms/dealers/car supermarkets
Actions taken before a car was purchased
Usage of and rating of the after-sales services of dealers
How strongly consumers would like to buy a car at this moment in time and how likely consumers are to buy a car within the next two years
Reasons for wanting to buy
If a car is to be purchased in the next two years, what type would it most likely be, where would it be bought and who would make the decision
How loyal current car owners are to their existing manufacturer and dealer
Whether or not a car purchase be financed
What sources of information consumers use when searching for cars
The factors that have the strongest influence on car purchase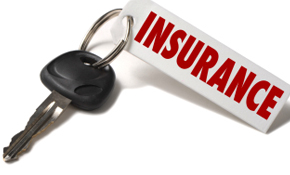 PRICE
£3500
US$5300
€4200